Our team at Chaloner Children's Charity has a passion for learning and education. Each member has a personal connection to how education has shaped their life and why they believe it is so important. It's our purpose to provide those in need with our combined energy and effort, so that others may experience the magic of learning.
Susan Johns Founder
Favourite School Subject: Math and History
Susan is the founder of Chaloner Children's Charity Canada. She lives in London, England and has worked in the investment management business for over 30 years. Susan managed funds for Consulta Ltd, including investments in the Canadian energy sector. Many of the companies and management teams she has supported have gone on to have great success.
Susan's achievements got her thinking about how she could use her knowledge and experience to give others the opportunity to flourish in life. Through her research, she found that everything always came back to education.
It was the perfect fit for Susan as she was raised in a society and at a time when there wasn't much emphasis on female education and typically girls were not encouraged to go to university. She had to work hard and take every opportunity that was presented to further her career.
Susan feels incredibly honoured to work with a team that has such a wealth of talent and experience. She looks forward to watching Chaloner Children's Charity grow and expand to change the lives for as many children as possible.
Matt Brister Director
Favourite School Subject: Crystallography
Matt grew up in Calgary, Alberta. He is a geologist with over 40 years of experience in the energy industry within Western Canada, North Africa and the North Sea. His philanthropic interests include health sciences, education and social service initiatives through the Tamaratt Fund at the Calgary Foundation.
Matt is close friends with Susan and became inspired by her vision to help the world's most vulnerable children in developing countries. He is not only a director for Chaloner Children's Charity, but a donor and supporter as well. Matt is strongly motivated by the strength, capacity and credibility of the organization's partnered NGO's.
To Matt, education is a key component of "hand up" versus "hand out" and that it is one of the best ways to invest in people's future development. He plans to do his part to help Chaloner Children's Charity deliver efficient and quality programs, allowing it to continue making significant impacts in the communities it supports.
Bob Wilkinson Director
Favourite Book: Energy and Civilization by Vaclav Smil
Robert spent 35 years in the securities business in Calgary, Alberta. He was the principal and director of Peters & Co. Limited, but has since retired. Over the years he continues to be active on a number of public and private corporate boards. He has a longstanding business relationship and friendship with Susan, which is how he became involved with Chaloner Children's Charity. He primarily provides oversight of projects, manages relationships with various communities and evaluates the effectiveness of programs.
Robert believes that at the core of any country – troubled or emerging – provision of an education to the greatest span of the young cohort is essential to a nation's progress. Robert is proud to be part of an organization that not only supports and encourages this notion, but also builds and furnishes the structures in needy communities.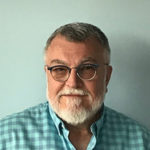 John Ghitan Administration
Subject he wished he never missed: Typing class!
John has 16 years of experience as a financial administrator. He worked for a portfolio manager specializing in Junior Oil and Gas investments. In contrast, John started his career in the performing arts in his early 20's. He is still involved with the arts to this day, performing for the Calgary Philharmonic Chorus.
As the child of post WWII Romanian immigrants, who came to Calgary without the benefit of a proper education, John watched his parents struggle to make a life for themselves and his family. He sees the same struggle with Syrian refugee families, who he also has been involved in supporting. John has experienced first-hand how education can impact lives. He profoundly believes that a proper education can make a difference in an individual's life, especially when access to one is limited.
Anne Clarke-Davidson Donations Coordinator
Favourite Author: Dr. Seuss
Anne was born in Vancouver Island, British Columbia. She was in the top three for sales at one of Canada's largest real estate companies, where she held the position of Marketing Manager and trained over 700 Realtors. Anne has assisted multi-million-dollar organizations in thinking outside the box to create successful marketing plans and broke real estate records.
Anne is a passionate and committed person who believes that education is the single most important thing a child can receive. She is excited to see Chaloner Children's Charity Canada continue to grow and make differences in children's lives. One of her favorite parts about being involved in the organization is the connections she makes with the communities and team members. She loves that CCCC not only helps provide basic education to children, but also is centered around bringing people together.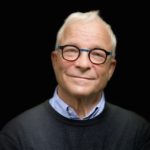 David Snyder Marketing Coordinator
Favourite Disney Character: Scrooge McDuck
For over ten years David was the head creative content executive for Walt Disney Television International and a key creative force in the development, production, and programming of hundreds of hours of animation, live-action programming, and documentaries for the Walt Disney company. He also led the launch of numerous international Disney channels, as well as their branded programming blocks on major terrestrial broadcasts.
After Disney, David joined Gullane Entertainment where he produced three seasons of Thomas the Tank Engine and Friends among other shows. His programs have won numerous awards and Emmy nominations. For the past 15 years he ran Brandissimo!, a company he founded with a mission towards creating content that is intrinsically responsible and educational. They created projects and brands that led to successful cross-platform partnerships working with the National Football League and the United States Olympic Committee among others. David serves on the board of a media NGO called Peripheral Vision International which creates and produces educational pro-social media in sub-Saharan Africa.